Forklift training
Counterbalance Forklift Training Course - Grays
Course Introduction
The counterbalance forklift training course is a widely favored type of lift truck in workplaces. This training program caters to businesses in the Grays area, offering instruction for candidates ranging from novices to seasoned operators. We ensure that you learn to operate counterbalance forklifts safely within the workplace environment.
Throughout the course, trainees will undergo both written and practical assessments. Those who pass will receive a certificate attesting to their completion of basic training in operating counterbalance forklifts.
Counterbalance Forklift Training Course - Grays

Theory:

Legal requirements including HASAWA 1974, PUWER 1998, LOLER 1998 and MHSWR 1999
Rated capacity and plate
Stability and instability factors
Principles of counterbalance
Carrying out and recording pre-use checks
Battery charging and re-fueling
Accidents and associated risks
Made aware of unsafe practices / behaviors
Manoeuvring:
Correct mounting and dismounting
Correct observational checks
Start, stop, emergency stop
Travel at speed to suit load and ground conditions
Manoeuvring in confined area, forward and reverse
Performing 90 degree turns to both left and right
Correct parking of truck
Stacking:
Correct load / pallet assessment
Safe travel position
Correct insertion and withdrawal of forks
Safe stacking and de-stacking at different heights
Correct use of all controls
Vehicle loading and unloading
On Site Safety Training!
All instructors have appropriate certification
Train anywhere in UK
We come to you!
Expert training and advice
Other courses you may be interested in
On-Site Training Costs
---
Costs vary with number of candidates and experience levels. Please contact us for a bespoke quote.
Please note
Further discounts may be negotiable subject to filling various late vacant dates.
All on-site courses are subject to £40 travelling costs within a 50 mile radius.
Courses outside the 50 mile radius will be determined at the time of booking.
Prices are subject to VAT at the current rate.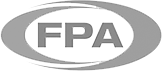 You may also like
Other Training Courses