Forklift training
Order Picker (LLOP, MLOP, HLOP) Training Course
Course Introduction
LLOP Low Level Order Picker. MLOP Medium Level Order Picker, HLOP High Level Order Picker
Order Picker (LLOP, MLOP, HLOP) Training Course

Current Legislation (HASAWA 1974, PUWER 1998, LOLER 1998)
Basic counterbalance principles
Introduction to the equipment and its controls
Safe operator positioning
Mounting and Dismounting from truck
Pre-Use checks and inspections
Observational techniques
Steering (including in confined areas)
Correct use of braking systems
Load assessments
Battery charging & maintenance
Theory and practical assessment
On Site Safety Training!
All instructors have appropriate certification
Train anywhere in UK
We come to you!
Expert training and advice
Other courses you may be interested in
On-Site Training Costs
---
Costs vary with number of candidates and experience levels. Please contact us for a bespoke quote.
Please note
Further discounts may be negotiable subject to filling various late vacant dates.
All on-site courses are subject to £40 travelling costs within a 50 mile radius.
Courses outside the 50 mile radius will be determined at the time of booking.
Prices are subject to VAT at the current rate.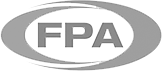 You may also like
Other Training Courses