First Aid training
First Aid at Work Requal Training Course (2 days)
Course Introduction
To renew a First Aid at Work Certificate that is due to expire.
First Aid at Work Requal Training Course (2 days)

HSE First Aid in the Workplace qualification meets the statutory requirements of the Health and Safety (First Aid) Regulations 1981.
Maintaining the Airway
Breathing and Circulation
Use of an AED Machine
Wounds and Bleeding
Resuscitation and Cardiac Compression
Burns and Scalds
Major Illnesses
Fractures
Asphyxia
First Aid Box
On Site Safety Training!
All instructors have appropriate certification
Train anywhere in UK
We come to you!
Expert training and advice
Other courses you may be interested in
On-Site Training Costs
First 4 candidates :
Additional candidates :
225.00 (EACH)
75.00 (EACH)
---
On-site course costs are based on a minimum equivalent of 3 paying candidates
Please note
Further discounts may be negotiable subject to filling various late vacant dates.
All on-site courses are subject to £40 travelling costs within a 50 mile radius.
Courses outside the 50 mile radius will be determined at the time of booking.
Prices are subject to VAT at the current rate.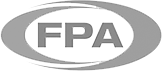 You may also like
Other Training Courses