Spill Response training
Spill Response Training Course
Course Introduction
This course will give participants the knowledge and skills needed to deal with emergency chemical/oil spillage, and to reduce the risk of chemical/oil spills.
Spill Response Training Course

This course is designed to provide the course participants with the appropriate information on the hazards and dangers of working with chemicals and how to react in the correct manner should a spill occur.
Course content:-
Principles
Practices
Alarms and evacuation
Safety Equipment: Eyewashes and Showers
First Aid
Fire Safety
Personal protective equipment
Fume hoods
Safety Data Sheets
Chemical handling and storage
Chemical Spills
Biosafety
Floods and Flood Prevention
Electrical Hazards
Cryogens
On Site Safety Training!
All instructors have appropriate certification
Train anywhere in UK
We come to you!
Expert training and advice
Other courses you may be interested in
On-Site Training Costs
First 4 candidates :
Additional candidates :
125.00 (EACH)
25.00 (EACH)
---
On-site course costs are based on a minimum equivalent of 3 paying candidates
Please note
Further discounts may be negotiable subject to filling various late vacant dates.
All on-site courses are subject to £40 travelling costs within a 50 mile radius.
Courses outside the 50 mile radius will be determined at the time of booking.
Prices are subject to VAT at the current rate.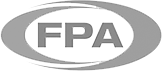 You may also like
Other Training Courses