Forklift training
Tow Truck Training Course
Course Introduction
The Tow Tractor course, also referred to as a tow tug, will give you the skills needed to be a safe and efficient tow tractor driver.
Tow Truck Training Course

Controls and instruments
Starting/ moving/ stopping and steering
Pre-use inspection
Battery care and maintenance
Coupling and uncoupling
Reversing and manoeuvring
Theory test
Practical test
On Site Safety Training!
All instructors have appropriate certification
Train anywhere in UK
We come to you!
Expert training and advice
Other courses you may be interested in
Please note
Further discounts may be negotiable subject to filling various late vacant dates.
All on-site courses are subject to £40 travelling costs within a 50 mile radius.
Courses outside the 50 mile radius will be determined at the time of booking.
Prices are subject to VAT at the current rate.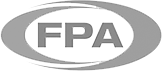 You may also like
Other Training Courses